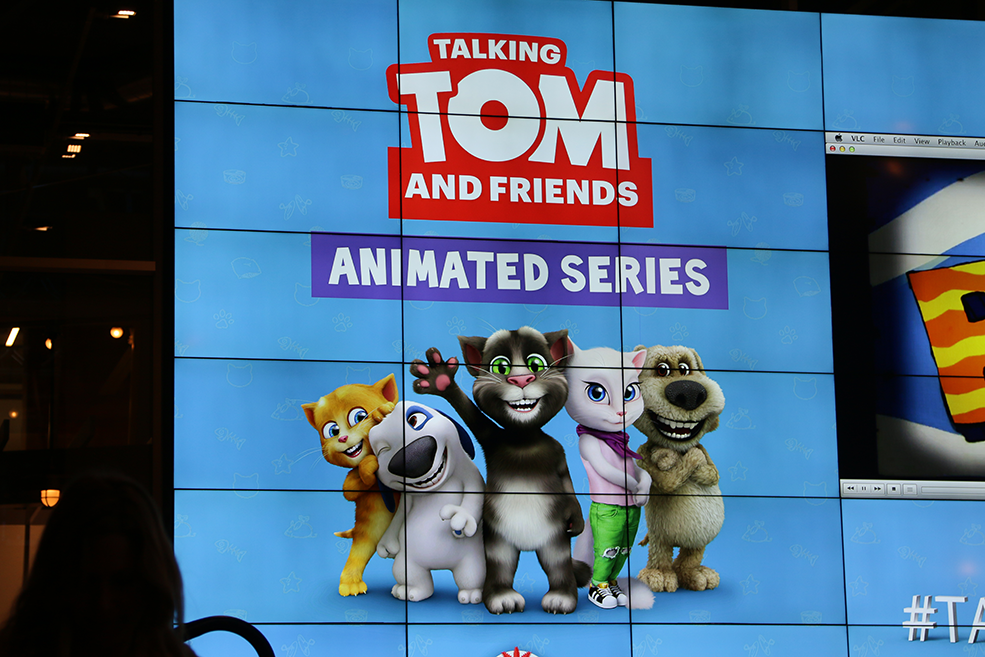 Last Thursday I attended the Premier of a new show. But unlike most Premiers I attend here in Los Angeles, it wasn?t at a hotel or at a major studio. Rather, it was at the Youtube SPACE LA in Culver City. It was the Premier of a series based on the popular mobile App, Talking Tom. Since its debut, the Talking Tom family of Apps have been downloaded over 2.5 billion times.
But by now you are probably thinking, ?sure, but a show based on an App, really!? ?And developed and produced by some of the same people that wrote the App, again, really!? Yes, REALLY! The Talking Tom Animated Series Premier was watched by almost five hundred thousand people that evening and over 1 million more viewed it over the next 24 hours! I think I can now tell the Cabletelevision Advertising Bureau what is causing that 9 – 12% drop in year-over-year viewership!
But there is more to the story than that. Other applications, games like Prince of Persia and Tomb Raider became blockbuster movies. But this is different. Talking Tom wasn?t handed off to a bunch of Studio Executives. Outfit 7, the app?s developer retained creative control and was hands on in every aspect of the animated series' conception and development.
As Samo Login, CEO & Co- Founder of Outfit 7 stated, the launch of the original Talking Tom App in 2011 was delayed because he insisted it have a video share capability with Youtube. When discussing the animated series, Samo went on to say, ?in a year, no one will notice if we delayed one more week, in a year, no one will notice if it cost us an additional $100,000. In a year everyone will simply notice if it is good or if it is bad??
Recent Emmy award winning writer/actor Tom Kenny, of Sponge Bob Square Pants fame chimed in with, ?that attitude is why we are able to get the exact best actors we needed for each of the show?s roles.? Kenny went on to say that he felt the writing for Talking Tom was ?better than that of the children?s show I won the Emmy for. . . .?
It?s an interesting convergence of technology and entertainment. I don?t think there is an entertainer out there that isn?t active with social media and looking for ways to drive clicks, views and subscribers. And by the same token, there is whole crop of rising Youtube stars that have mastered the art of getting a million+ views and are now looking to ?go Hollywood!?
My take away from the Talking Tom Animated Series Premier is that there are some big changes underway. The ?creative(s)? are going to have more control and the show business management hierarchy will become less and less relevant in the creative process. That should be good news for everyone.